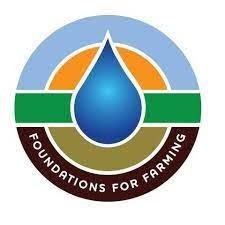 Foundations for Farming
Foundations for Farming is a new approach to micro farming. The purpose is to equip individuals with techniques that with limited land and water resources, individuals may provide food security for themselves and their families as well as a saleable cash product to generate income so that they can sustain themselves and become net contributors to the overall economy. The programme is practically based and provides hands on training in an actual farming environment to individuals to fully equip the after one intervention lasting no more than five days. The Foundations for Farming principles can be applied from the smallest back yard garden to the largest commercial farm. On a small scale, all work is manual and requires nothing more technical than a hoe.

Typically, any individual will be able to grow sufficient food to:
Feed their family
Sell surplus to help buy next year's inputs
Sell and make a profit and pay for the living expenses
Give to others.
If you're interested in participating in a Training Workshop, please contact us. We'd be very excited to help you grow.